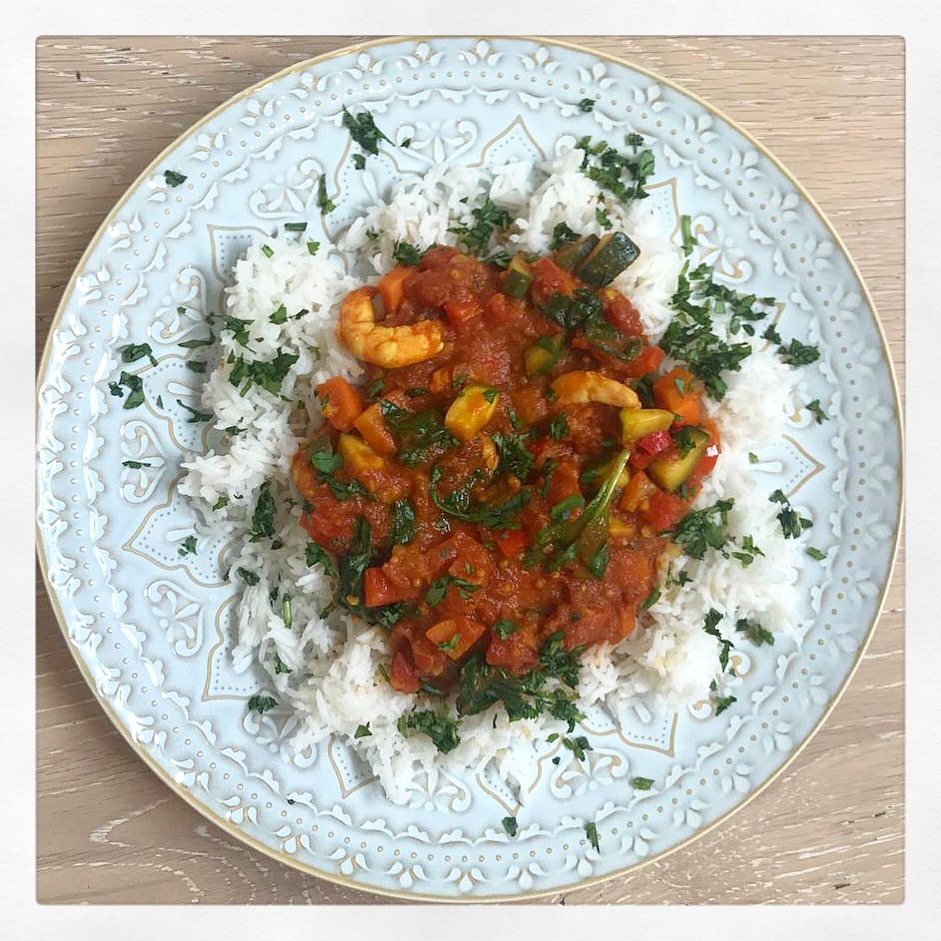 Ingredients
Olive oil

2 x shallots

4 x garlic cloves

Thumb size piece of ginger

1/2 red chilli

1 tsp caster sugar

1 tsp mustard seeds

1 tsp garam masala

1 tsp cumin

1 tsp coriander

1 tsp turmeric

2 tsp malt vinegar

1.5 tins chopped tomatoes

400g raw prawns

Small bunch coriander

Handful of spinach

1 carrot

2 red peppers

1 courgette

Rice to serve
Method
Heat the oil in a deep-sided frying pan and add the onion, ginger, garlic and chilli and cook for 1-2 mins.

Add the chopped courgette, carrot and peppers. Cook until softened. Approx 8-10 mins.

Stir in the sugar and spices for 1 min, then add in the vinegar and tomatoes and a splash of water. Season with salt and simmer for 5 mins, stirring, until the sauce thickens.

Add the prawns and spinach and cook until prawns go pink.

Serve with the rice and fresh coriander.
I love seeing your creations so if you make this please upload an image to social media and #clemmiemacphersonnutrition. Thank you and happy cooking!